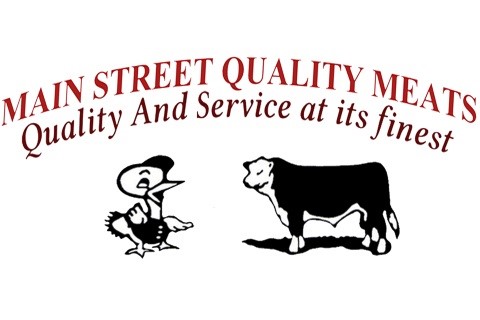 Main Street Quality Meats Inc

Company Spotlight
Main Street Quality Meats is the product of two longtime family-owned and operated Salt Lake City businesses: Main Street Poultry, a Salt Lake City legend since 1958, and Quality Meats (formerly Murray Meats), which opened in 1956. In 1996 the two businesses merged to form Main Street Quality Meats. Now in its fourth generation, our family-owned business produces both fresh quality meats and fresh poultry in our Salt Lake City plant.
We feature the highest quality meats (locally sourced when possible) consistently cut to order and trimmed to perfection. Our all-natural fresh poultry comes from the same family farms we have used since 1958.
In 2014 Main Street Quality Meats went the extra mile by becoming S.Q.F. (Safe Quality Food) certified, a voluntary inspection program that goes far beyond U.S.D.A. and F.S.I.S inspections. We are one of the very few processors to go to this extreme in guaranteeing food safety. We are also the only small meat processor in the area to be certified by G.F.S.I. (Global Food Safety Initiative).
What sets Main Street Quality Meats apart is our commitment to safe, antibiotic-free meats and humanely-treated animals. Our goal is to provide our customers with tender, flavorful, nutritious meats every time you order. Our exacting standards go into every product we sell. We are a Certified and Licensed Hereford meat processor.
Our dedication to customer service is unmatched, and we here at Main Street Quality Meats want you to feel as comfortable ordering from us as you would be ordering at your favorite butcher's counter.
We look forward to your business and would just like to say THANK YOU.
To Top